Don't Give Up On
a Perfect Smile
Show off a Million Dollar Smile
with TruSmile Snap on Veneers
Use code TAKE70 at Checkout to get a $70 discount *Offer not valid on impression kits*
Use code TAKE70 at Checkout to get a $70 discount *Offer not valid on impression kits**
Experience the Ultimate TruSmile Makeover
Instant, pain-free, affordable smile solution — no dentist Veneers
TruSmile veneers instantly clips on to your existing teeth acting as snap on veneers to improve your smile for a confidence-boosting, years-younger new look.
Forget expensive, painful, time-consuming dentist visits to fix gaps and broken, missing, or stained teeth.


The process is simple:

you take impressions in the comfort of your own home and we take it from here with no dentist visits needed at all.

We also do offer a free video call with one of our specialists to help you throughout the impression-making process to ensure it's done properly and minimize the errors as much as possible.

If you wish to schedule an appointment, please call us on our direct line +1 850-364-4800 to book the next available appointment.
TruSmile – Everyone Deserves to Have Our Top-Rated National® Removable Veneers.
Don't settle for a smile that's less than perfection!
With TruSmile snap on veneers you don't have to settle any longer. These top rated clip on veneers are affordable, of the highest quality, and can transform your smile into something spectacular!
SHOP NOW
TruSmile Uses the Latest 3-D Technology
At TruSmile, we design and manufacture your removable veneers so perfectly that no one will know they're veneers and not your "real" teeth.
We all only have one chance to make a good first impression, and a smile is such an important part of how we present ourselves to the world, and how the world perceives us. A smile you're not afraid to share with everyone you meet exudes confidence, personality, and style. It shows the world you're ready to take on whatever comes your way, with a smile! SHOP NOW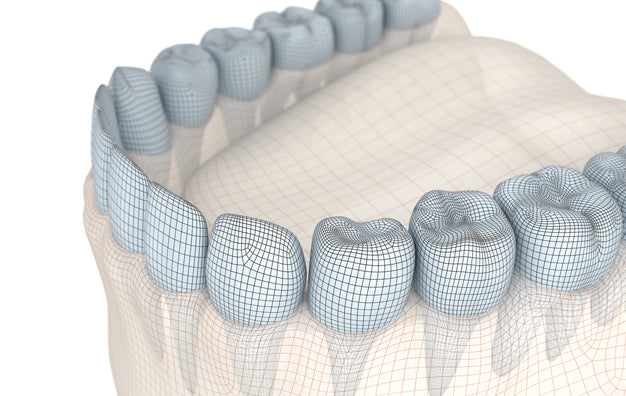 With TruSmile Veneers, you can leave uncertainty at the door!
Your customized, meticulously crafted clip on veneers fit perfectly over your existing teeth acting as a teeth cover to give you the smile perfection you deserve. You won't have to endure any pain, you won't wonder if they will work, and with our affordable veneers you won't spend your life savings to get the smile you should have been born with. You've waited long enough.
Don't Wait Another Day! It's easy as 1 - 2 - 3!
Order Online and receive your FREE impression kit.
Make your teeth impressions and send them back.
TruSmile will make your snap on veneers and ship them to you.
Purchase TruSmile Veneers right now, and get your perfect smile today!
SHOP NOW
Choose How You Would Like to Pay
Only 1 Payment
as low as
$499*
+ Free shipping &
processing
* One full payment of $499 in advance when you first place the order
Shop now
Only 2 Payments
as low as
$259*
+ Free shipping &
processing
* Pay $259 when you first place the order and the second payment of $259 will be charged after 1 month
Shop now
Only 3 Monthly Payments
as low as
$99*
+ Free shipping &
processing
* Pay $239 when you first place the order and 3 monthly payments of $99 will be charged each month
Shop now
"If you want a perfect beautiful smile and you don't want to break your bank, TruSmile is definitely the way to go!"
I love them so much! They are very affordable, the process is easy and fast and they have really amazing customer service.
High-Quality Snap-on Veneers from TruSmile
Do you have stained, damaged, or missing teeth? Have you struggled with low self-esteem because of the appearance of your smile? Do you cover your mouth when laughing in public? If you answered yes to any of these questions, it's time to consider using TruSmile veneers to improve your smile and improve your life.
The veneers developed by TruSmile offer a fast and effective solution for those who are looking to rejuvenate their smiles. Our durable veneers are designed to effortlessly clip-on to your existing teeth to improve your smile and enable you to face social situations with newfound confidence.
Read More

Dental Veneers

TruSmile's high-quality dental veneers were designed to take snap-on veneers to a whole new level of quality. Manufactured using state-of-the-art materials and built to custom specifications for each customer, TruSmile veneers provide an affordable, pain-free, convenient option for those who are looking to improve their teeth cosmetically.

Clip-on Veneers

Our clip-on veneers are fast becoming the most popular dental device available today. With reasonable pricing and unparalleled convenience through at-home fitting, TruSmile's snap-on veneers will provide you with a new sense of self as you navigate social situations with friends, family, and business associates.

Cheap Veneers Online

When compared to the traditional methods of cosmetic dentistry, TruSmile removable veneers could be considered cheap! The cost of a single implanted false tooth can run into the thousands, not to mention the additional costs associated with multiple visits to a dentist or other dental professional. With TruSmile dental veneers, the process is as simple as 1-2-3.

Once you contact TruSmile, one of our representatives will take your information and send out an impressions kit you will use to help us create the custom veneers. The impression molds we use require no dental visits and can be done from the comfort of your own home.

Snap-on Teeth

You only get one chance to make a first impression, so it is crucial to have a beautiful smile that attracts positive attention. Your smile is the key to how the world perceives you, and with damaged, missing, or stained teeth, it is extremely difficult to show the inner you to your friends and family. With TruSmile dental veneers, you can confidently smile and show your personality to the world without the fear of judgment.

Best Snap-on Veneers

Don't be fooled by the imitation removable snap-on veneers currently available on the market. Unless you're buying from TruSmile, you are taking a chance with inferior products and, many times, at a much higher price. TruSmile offers the best snap-on veneers currently available online. With proper use and care, your TruSmile snap-on veneers should provide up to five years of daily use.

Custom Veneers

Each veneer order from TruSmile is custom made for the client. Using cutting-edge technology, our lab technicians craft each veneer ordered from high-quality materials. Each veneer is painstakingly fabricated to replicate the tooth layout of our client. This way, you can be assured that you will receive veneers that will fit and are truly one-of-a-kind. This design process also provides for veneers that can be popped in and out with ease.

Teeth Covers

When searching for pop in teeth covers to conceal damaged, missing, or stained teeth, please be aware that only TruSmile's dental veneers technology provides the quality and appearance consumers are looking for.

Our snap-on veneers will provide you with the confidence you need to successfully navigate your personal and professional lives. Your exclusive dental veneers will not require any dental visits or expensive dental procedures. Just a beautiful smile awaits you with dental veneers available from TruSmile.

Press on Veneers

TruSmile dental veneers are the ultimate cost-effective and convenient press on veneers option for people who wish to upgrade their smiles without the cost and time associated with traditional cosmetic dental methods. Our snap-on veneers will provide you with the smile you were born with to show off without breaking the bank in the process.

TruSmile is a leading online supplier of dental veneers for those who are in search of affordable cosmetic dental solutions. Our snap-on veneers give customers the ability to beautify their smiles without the money and time normally needed when visiting a dental office. To learn more about our services, such as chipped tooth repair alternatives or clip-on veneers for missing teeth, contact us today. Our representatives will be happy to further discuss with you on how to order snap-on veneers online and how snap-on veneers work. For more information about turning your frown into a smile, contact TruSmile today!